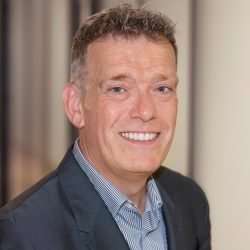 In this episode, OPI News Editor Andy Braithwaite is joined by well-known office products industry leader Robert Baldrey.
Robert provides some great insight into recent developments in the business supplies wholesaling channel, namely the unfortunate demise of Spicers in the UK and the acquisition of SP Richards in the US by investors led by Mike Maggio and Yancey Jones.
Robert spent many years in leadership positions in the wholesaling sector, having occupied senior roles at both Spicers in Europe and at VOW's parent company EVO. He is currently in charge of Office Depot Europe's project to go to market under the Viking brand.
Note: This podcast was recorded in July 2020.
Episode produced by Andy Braithwaite
Music by
Extreme Energy by MusicToday80: https://soundcloud.com/musictoday80/r...
Attribution 3.0 Unported (CC BY 3.0) https://creativecommons.org/licenses/...
Music provided by Free Vibes: https://goo.gl/NkGhTg